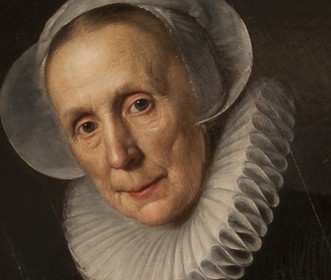 The Collection
The Collection brings together an award winning archaeology museum and the region's premier art gallery, the Usher Gallery, in the heart of historic Lincoln.
James Ward Usher never married and devoted his life to collecting, travelling far in search of particular items to enhance his collection. He never sought public honours but was offered the position of Sheriff of Lincoln in 1916. In 1921 he died at the age of 76, and as was his wish he bequeathed to the City his collection of watches, miniatures, porcelain and silver. He also left a considerable amount of money for a gallery to be built in order to house his collection. Five years later the Usher Gallery was completed, designed by the architect Sir Reginald Blomfield R.A. The Usher Gallery, on Lindum Hill, was officially opened on the 25th May 1927 with a solid gold key by the Prince of Wales.
Meanwhile, the archaeological collection covers 300,000 years of history from the earliest inhabitants of Lincolnshire to the Eighteenth Century. Some highlights of the collections are prehistoric finds from the River Witham, treasures from Anglo-Saxon burials and finds from Lincoln's rich Roman, Viking and Medieval heritage. There are also significant collections of coins and medals, arms and armour, ethnography and natural science.
Buy Tickets
Four disabled car parking spaces are available in the pay and display car park on Danes Terrace immediately opposite the entrances to the museum and Usher Gallery.
All galleries and public spaces within the museum and art gallery are accessible. Public lifts are available for access to the upper floor of the Usher Gallery, the museum cafe and upper and lower floors of the education suite. Access to the main entrance of the Usher Gallery is via a ramp and there is a shallow ramp within the orientation hall of the museum.
There are accessible toilets next to the cafe and in the orientation hall in the museum and in the entrance foyer of the Usher Gallery.
There is an induction loop built into the reception of the museum and the auditorium and a portable unit at the reception of the Usher Gallery which can be used at either building.
There are wheelchairs at the receptions of both the museum and art gallery that visitors are welcome to use whilst at The Collection.
Assistance dogs are welcome at The Collection. Please let The Collection know if your dog requires water to drink during your visit; they will be happy to oblige.
The labels for all temporary exhibitions are available in large print format upon request.
To protect displays, the lighting is sometimes lowered in the exhibitions. Large print copies of labels for temporary exhibtions are available on request.
Seating for visitors is available throughout the museum and Usher Gallery but if you require additional seating, this can be arranged on request.
What's On at The Collection
Copyright © 2023 Attractions Network | Powered by DigiTickets
Advertise With Us